Price or Trade Value : £450
In very near mint condition, 2 small dings on the back, no rash, no scratches no wear. Frets and neck are superb and unmarked.
Left Handed. Made at Fugi plant 1993-94.
None original bits:
She has EMG pickups on, no bad thing I guess. I do not have the originals. They are active pickups, ie have the red lead as well, but are just wired passively.
The tone pot has been change, not sure about the volume pots.
The knobs should be black plastic I think.
The chrome control plate is tarnished and pitted as is the bridge to a lesser extent.
There are signs that the bridge to bridge pickup earth strip was there but has been removed and replace with a wire, I guess on fitting of the EMG's, there are no extra routs.
The thumb rest holes in the pick guard are there but never been used as are the neck pup ashtray holes.
Bearing in mind the none original bits and bobs, but the exceptional condition, I have tried to price her reasonably, if not please shout.
She plays great and is stunningly pretty. Serial number is P029400. CIJ.
Comes with very decent hard case as pictured. Shipping is £15 UK Mainland.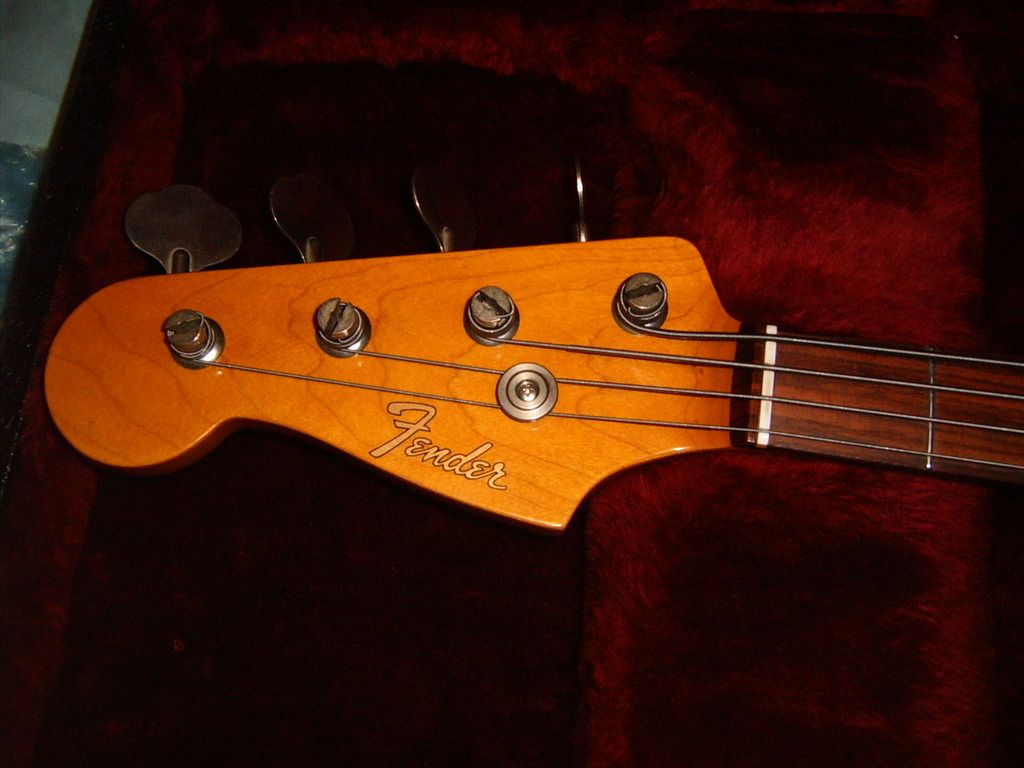 Edited by phsycoandy, 07 December 2016 - 02:13 PM.