Evening all,
For a while I've been using one of Ben Bastin's wooden endpins and love it. Great tonal improvement and having the height set and dictated to me every time I set up to play is great. After removing the existing endpin and setting off for the bus with my bass I noticed something. The endpin socket sits proud of my gigbag and every time I put the bass down, be it at the bus stop on slabs or on tarmac to cross the road, the endpin socket scrapes on the floor and scuffs the timber around the socket opening.
For a while I had been planning to find a solution, but never got around to it...until...over the Christmas period and all the family meet ups. Sat down at a gathering and started chatting to Mrs Jimryan's uncle. For a while I'd known about his company for a while but never put two and two together. He runs a precision engineering company, lots of metal turning and the likes and that's when I had an idea. After getting home I made up a drawing, after taking some measurements from my Bastin endpin, sent them off to him and the other day I was presented with...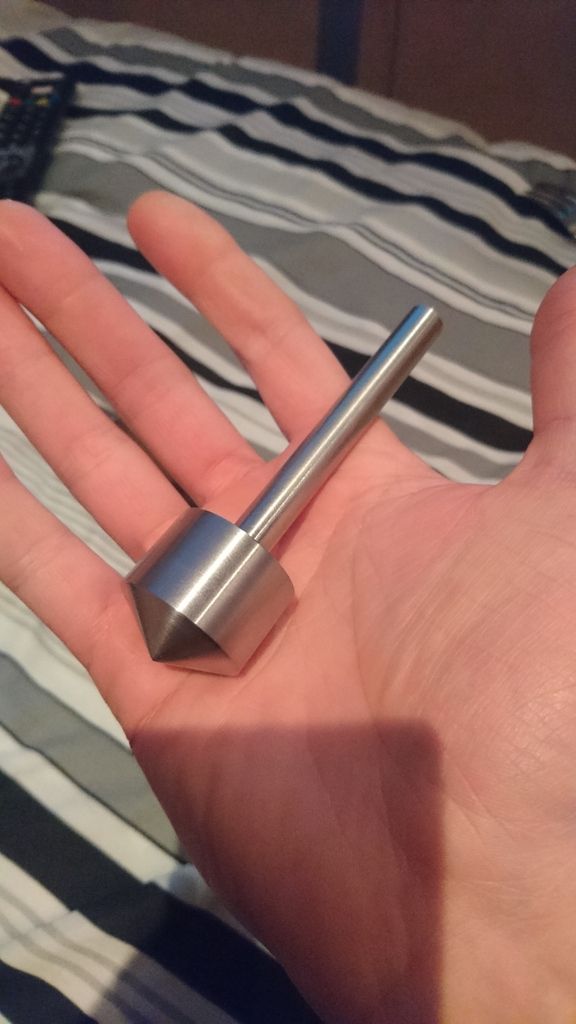 No more risk of scuffing or burring my endpin socket and also a handy little travel endpin.
Cheers,
James