Price or Trade Value : £40
***NOW SOLD***
Hi there,
I've been fiddling around with my bitsa and have ended up with a spare body.
It's a solid ash Jazz body from a Harley Benton JB-75 - looks like a 4-piece build. Thomann lists the wood as American Ash.
I've modified the pocket to take a standard Fender neck; I had a US Jazz neck in there up until about a month ago and it sat there very happily indeed!
It's had a few extra holes drilled into it for ashtrays and a thumb rest above the strings, but it's in great shape overall - I've taken a picture of the one noticeable ding, which is on the back near the neck plate.
I've tested this with an official Fender scratchplate, BBOT bridge and neckplate, all of which fit well. I haven't tested it with a control plate, but the one that came off it is now on a MIJ Jazz so I'd assume a Fender one would fit too.
It looked really sharp as part of my bitsa (bonus picture included - ignore the uke), and if I had the parts I'd probably build another one out of it!
I'm asking for £40, plus a tenner if you want it posted. I'm based near Southampton if you'd prefer to collect.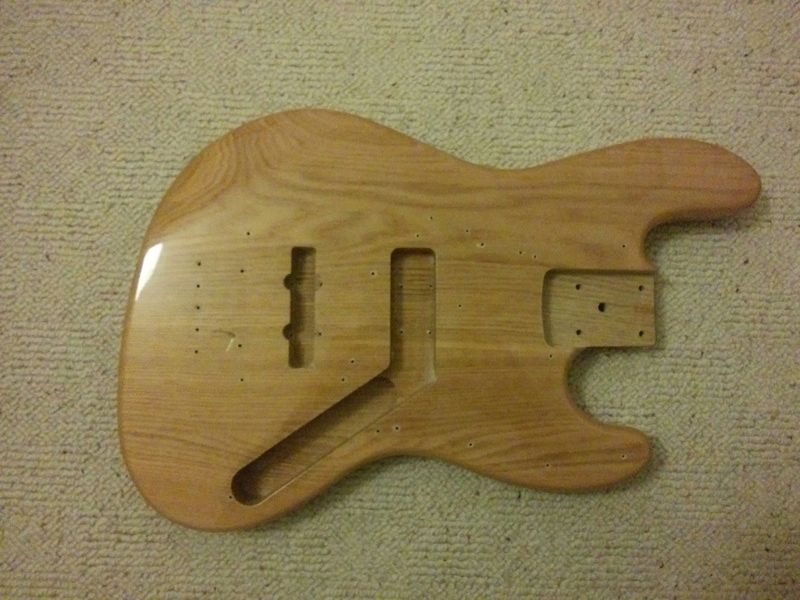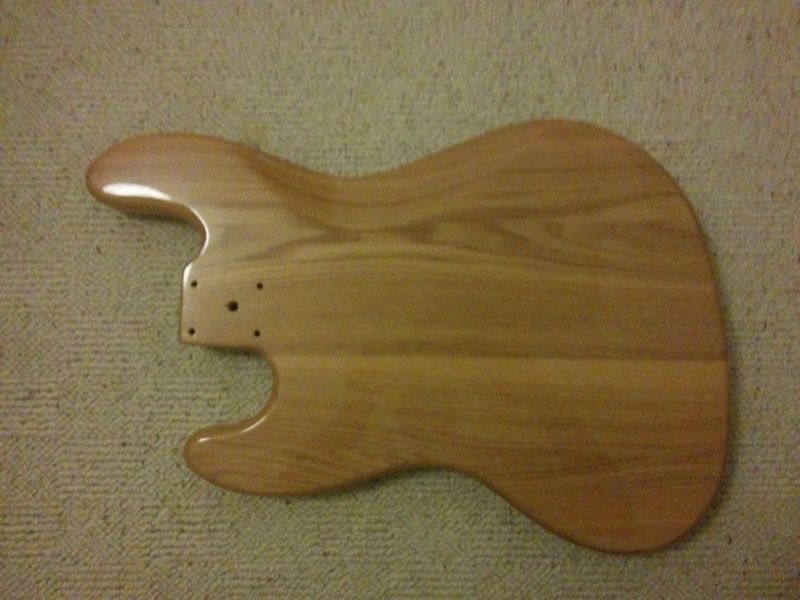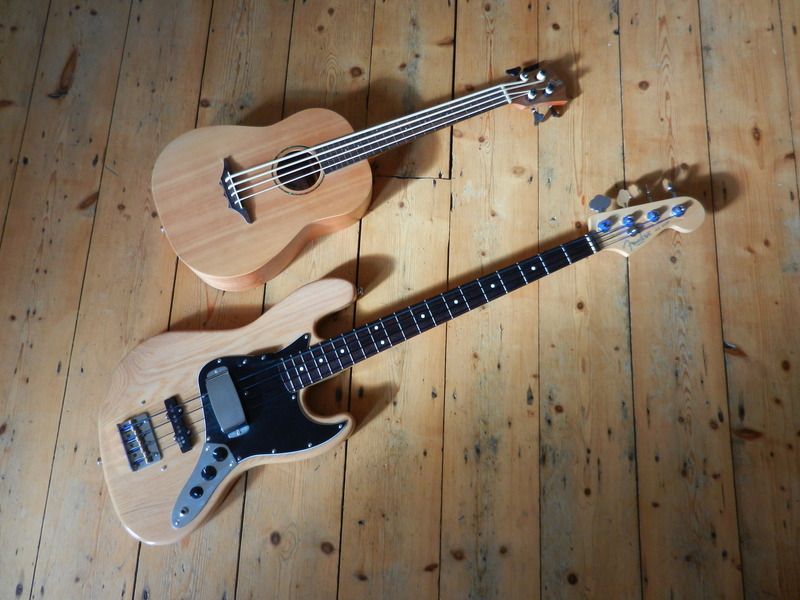 Cheers!
Edited by Mylkinut, 28 March 2017 - 10:38 AM.