In shopping for a decent quality gig bag under £100, I came across this new to me model from Protection Racket - the Gig Case.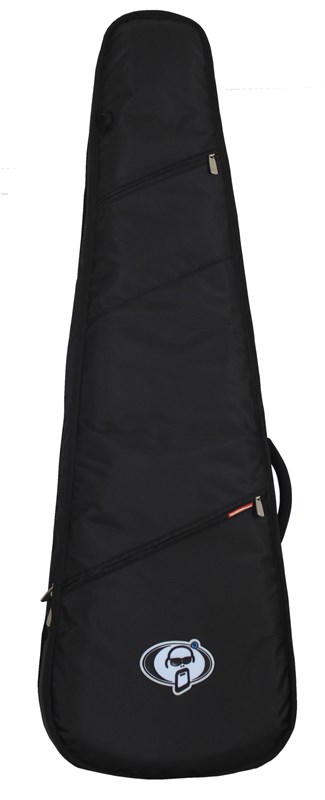 It's light, slimline, and well padded with high density 10mm foam on the front and back, but lacks the internal frame its more expensive cousins have.
The entire headstock area inside is lined with a hard wearing "Racketex" material, as is the bridge area, while the rest of the bag is lined with "Velvetex", which is a soft but durable brushed cotton. The neck is cradled in a large, movable, firm neck cushion that keeps angled headstocks off the back of the bag.
Like the Mono Vertigo, it is a top loader.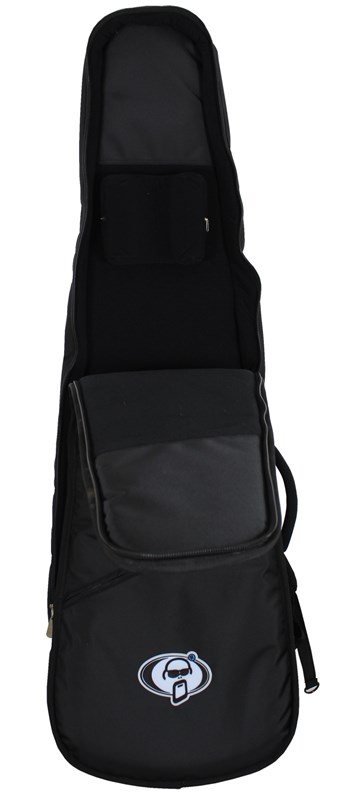 It has a strong and comfortable handle.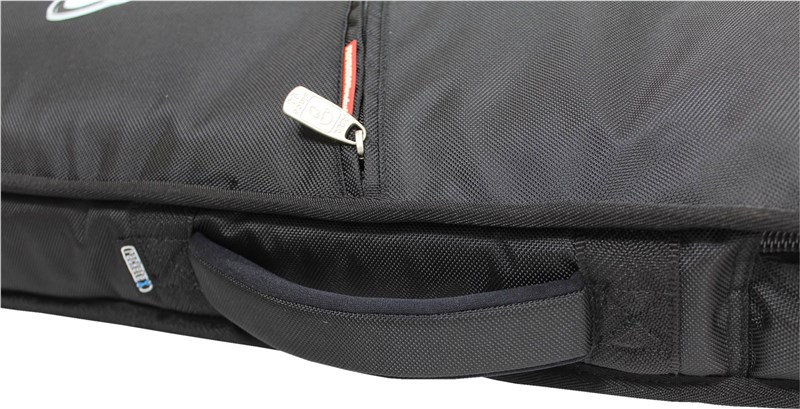 Decent protection on the outside of the base, and I should add that inside the case there is a thick bolster to cushion the bottom of the bass: no chance of damaging your end strap pin if you drop it.
What don't I like? Well, the way the strap harness is designed you can only really wear it comfortably on your back, rather than on just one shoulder, but it's certainly not a deal breaker for me. When it is worn on the back it is very comfortable and sits quite low too.
Also, the two pockets on the front are only really suitable for charts (main compartment) and perhaps strings (headstock pocket): you couldn't fit anything substantial in them like a strap with straplocks fitted, let alone an amp.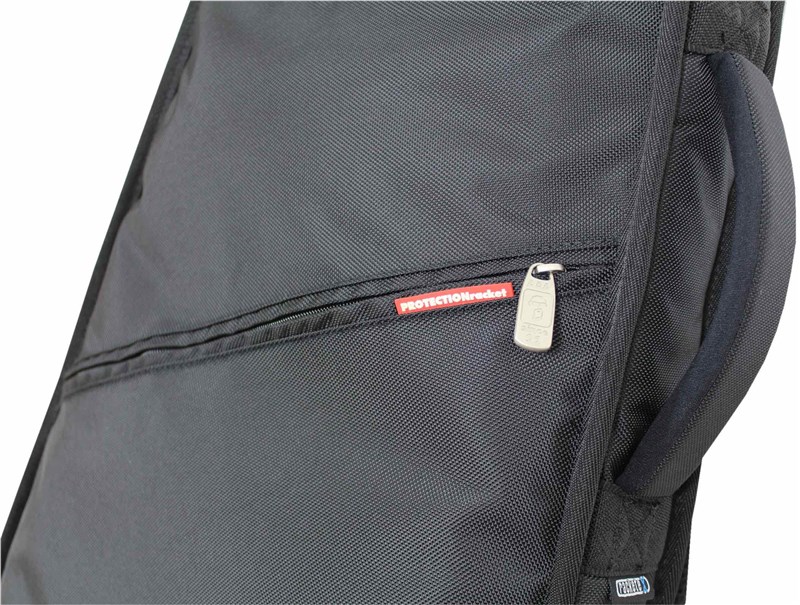 But overall, for £50, if you want something lightweight and sleek, as long as you are happy to carry the rest of your gubbins in a different bag I think this is hard to beat
Edited by walbassist, 28 July 2017 - 11:36 AM.