Price or Trade Value : £800
Hi all, moving over to Aguilar, so for sale, or trade Aguilar 112 cab solutions is my Tecamp rig. In excellent condition, gigged very lightly by myself and barely at all by the previous owner
These are the Blackface Neodymium powered versions as opposed to the ceramic Classics, can go VERY loud, lightweight, look cool as, and come with heavy duty padded covers.
Not wanting to split atm, or post, so meet up prefferred within reason, and if you have 2 x 112 Aguilar cabs get in touch cheers!
Will post more pics soon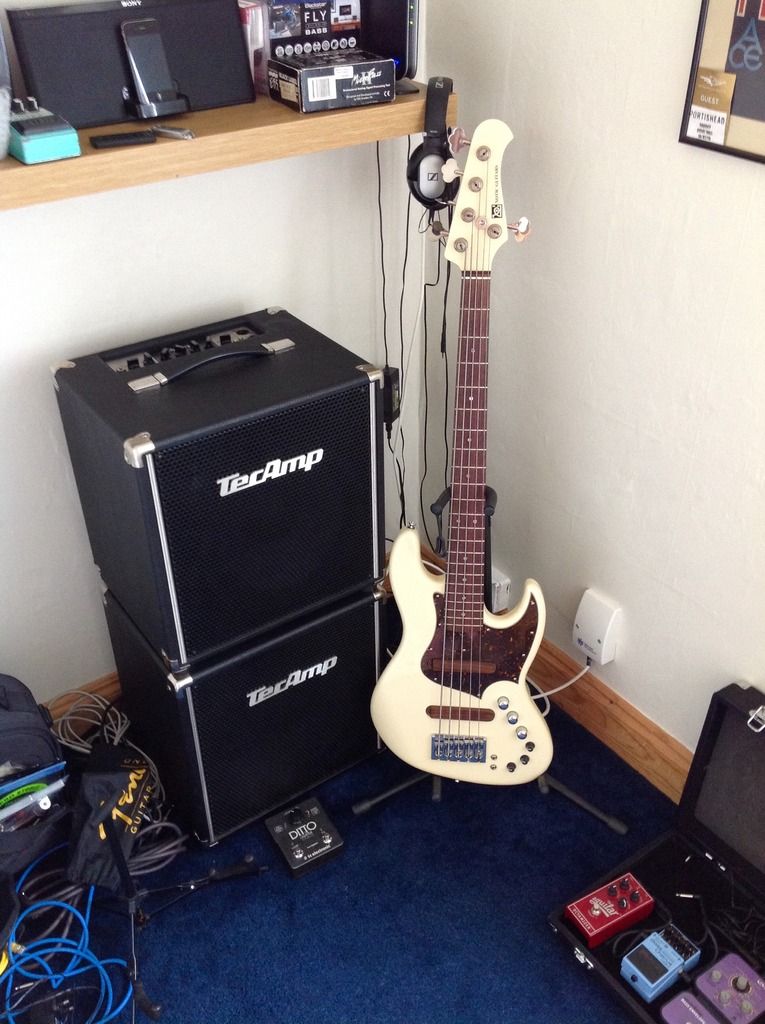 The Puma combo 112 is fitted with newly designed TecAmp 12" bass speaker chassis that work in meticulously calibrated enclosures to deliver expanded low end. The combos feature the new NTM-1 middle-high cone speaker with a Neodymium double magnet system. Working in a sealed enclosure it impresses with a low roll-off frequency and a very flat frequency response, thus delivering a smooth top end far beyond 10 kHz at astounding sound pressure levels.
Every Puma combo boasts an external Speakon® output for the connection of an additional speaker cabinet. The PUMA combo 112 can be slanted back in a monitor position.
TECAMP PUMA COMBO 112 FEATURES:
Extremely lightweight

Neodym Speakers

Switching power supply

Poplar plywood

Ā»TasteĀ«-Filter

4-band EQ

Pre/post Ā»DI outĀ«

NTM-1 Neodym-Cone-HF-Driver

Extern Ā»Speaker OutĀ«

Configuration:

1 x 12" TecAmp LE12-65 8 ohms

Preamp:

Solid state preamp with gain, taste, lo, lomid, himid, hi, master controls, switchable mute, DI pre/post, XLR balanced DI out, 1 x effects loop, tuner out, line out, line in

Power Amp:

Class AB amplifier, 270 w; 350 w / 4 ohms

Power supply:

Cooling:

high quality temperature controlled fan

Tweeter:

1 x NTM-1 hi-mid speaker with double Neodym magnet system 4" cone

Freq. Response:

34-18.000 Hz

Dimensions (W x H x D):

44 x 45 x 35 cm;

17" x 18" x 14"

Weight:

12,5 kg / 27,5 lbs
\
Edited by grahamd, 15 October 2017 - 02:32 PM.