I was practicing with the new Overwater (like got it last night) this morning when it just plummeted to the ground
This is a bass that's totally like, new, immaculate and unmarked!
I thought initially that I'd cocked up fitting the straplocks but no: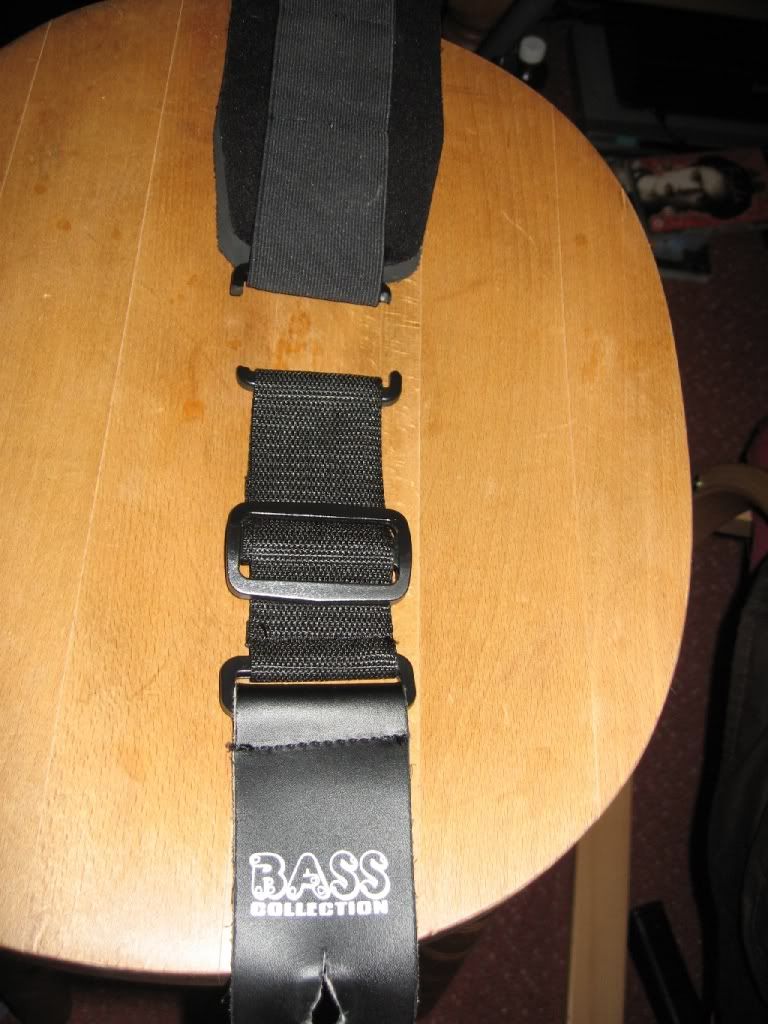 I checked it all round but there seems to be no obvious damage. It landed on its lower body edge on the carpet otherwise it would of been so easy to bend a tuner or a pot at the very least.
I emailed Bass Collection this morning but got no reply.
If you use one of these straps check it over. I don't jump around or anything like that either.
Peter
Edited by GreeneKing, 13 March 2009 - 06:23 PM.